Double-Sided Window Cleaner
$34.97
$74.99
SAVE $40.02
Make windows spotless on both sides with this Double-sided Window Cleaner!

The Double-sided Window Cleaner lets you clean both sides of the window easily and safely. Using magnets to attach both cleaners even with the glass window in between, it lets you move the cleaners effortlessly without sticking your full arm and body out the window.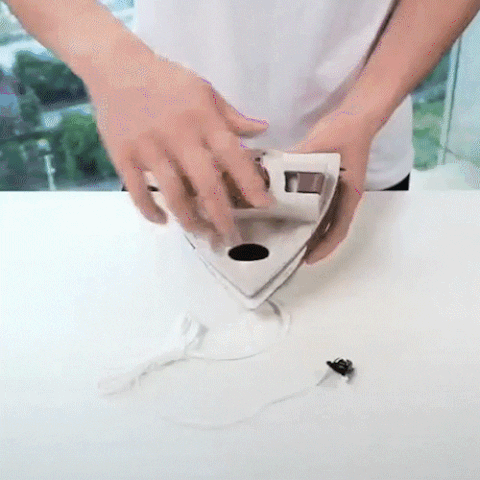 FEATURES:
Equipped with an anti-fall rope. It is only necessary to stand in the room to clean both sides of the window glass.
Built-in water storage sponge, no need to repeat the adding water. Multi-angle rotation, full cleaning without leaving dirt.
ABS engineering plastic, strong and wear-resistant; high-quality strong permanent magnet device, strong adsorption does not fall.
The magnetic double-sided window cleaner cleans your windows quickly and efficiently while cleaning and drying on both sides of the windows.
Triangular shape design to reduce frictional resistance; double-sided glass cleaning tool, Just clean one side of the glass while keeping both sides clean.

SPECIFICATIONS:
Size: 16 x 13.5 x 7cm.

Type S Applicative Thickness Range: 3-8mm glass.
Type M Applicative Thickness Range: 8-15mm glass.
Type L Applicative Thickness Range: 15-24mm glass.

Material: Plastic, Magnetic and Rubber.
Package Includes: 1 x Double-sided Window Cleaner.