Fast Grow Hair Essence
$13.97
$39.99
SAVE $26.02
Enjoy a full set of hair longer with this hair growth essence!
Using natural ingredients, the Fast Grow Hair Essence promotes natural hair growth and nourishes the scalp. It repairs damaged hair follicles and inhibits bacterial growth to maintain healthy scalp and hair.

FEATURES:
Multiple protection: hyperthermia penetration, raising shiny hair, healthy conservation, supple care.
Clear the hair follicles: clear the hair follicles and enhance blood circulation of the scalp. The oils inhibit the growth of bacteria, to maintain a healthy scalp.
Nutrition scalp: the selection of precious essence, mild taste of natural ingredients penetrate the scalp and promote nutrient absorption.
Repairs and Nourishes: nourish and repair damaged hair follicles to promote protein synthesis and metabolism, anti-off hair growth.
Tough supple: to promote hair growth and lush.

Instructions for use:
Open the cap and attach the sprayer on the bottle firmly
Spray directly to the place where the hair loss problems exist. It can be used daily, in the morning and evening. Apply 3-5 sprays.
For the best hair nourishing effect, massage gently into the scalp after spraying.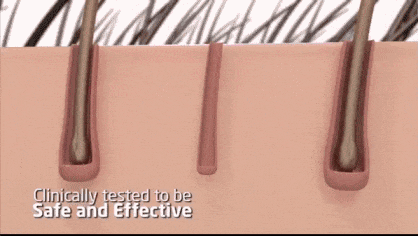 SPECIFICATIONS:
Product Composition: Wild natural yew, ginkgo, fleece-flower root, astragalus, ginseng, Oriental Arborvitae, Dodder, velvet, Eclipta, white moss skin, Chuanxiong, Tianma, Speranskia, Angelica Sinensis. Forty-six kinds of herbs brewed after forty-nine days.
Net: 30 ml
Package Includes: 1 x Fast Grow Hair Essence