?ē?Cake Decorating has Never been this easy?ē? Master Froster?äó
Impress your friends and family?áwith?áthe?ásmoothest?ácakes ever.?áThe?áMaster Froster?äó?áis the?átrade secret?áthat will bring your cake making to the next level. It is made?áof?áfood-grade material?áthat excellently creates a?áclean and sharp edge.?á???And frosts cakes up to 8" high, great for barrel cake and?áeven works on square cakes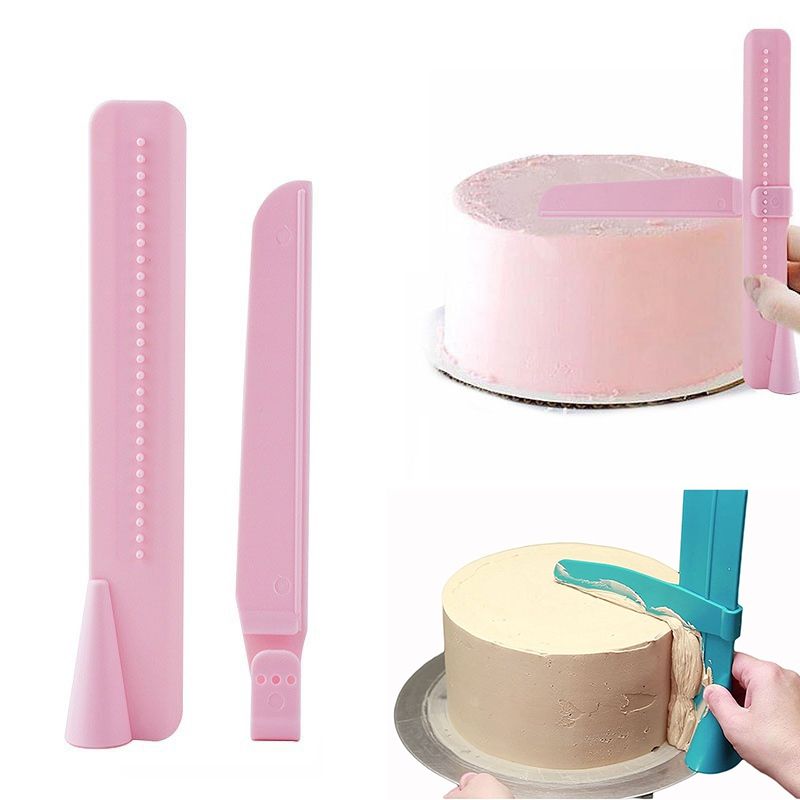 FEATURES
Premium environmental food grade plastic
Cake smoother, adjustable scraper
First choice for Fondant DIY or any other cake
Adjustable scraper for spreading frosting on cakes easily and on all sphere
Helps create sharp edges easily
Use with Buttercream and Ganache
Fit for a wedding, birthday cake, Fondant, Buttercream, Ganache, cream, etc.
SPECIFICATIONS
Size:?á23.5 * 20.5cm
Weight:55g
Material:?áenvironmentally plastic
PACKAGE INCLUDED
1 set of Master Froster?äó