Multi-Cup Holder
$20.97
$40.99
SAVE $20.02

Turn one cup holder into multiple car organizers with this Multi-Cup Holder!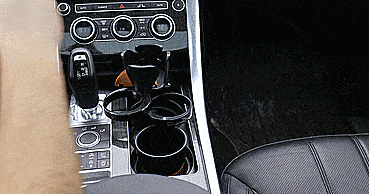 This multipurpose organizer fits in most car cup holders and can hold up to four drinks at once or three drinks along with your glasses, wallet, phone, and loose change. No more cluttering your dashboard and fumbling for change in your pocket while driving!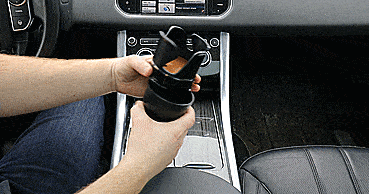 You don't need any complicated installations to use this multi-cup holder in your car! Just place it on your regular cup holder and slide open each section as you see fit. The top section is designed to work also as a cellphone stand or glasses stand. It also has a coin slot so you can drop loose change easily even when you have your drinks in this multi-cup holder!
FEATURES:
Practical to add to your car's accessory - saves space, reduces clutter, and organizes your essentials
Keeps up to 4 drinks in place, reducing the risk of spilling while driving
Fully adjustable sections to rotate at any position that's most convenient
A small organizer that can hold multiple drinks and other essentials like keys, phone, sunglasses, loose change, pens, and more
SPECIFICATIONS:
Material: Plastic
Size: 19cm x 6.7cm
Package Includes: 1 x Multi-Cup Holder