Orthopedic Bunion Corrector 2.0
$12.97
$29.99
SAVE $17.02
Effectively Removes Bunions For Improved Posture and Leg Stance!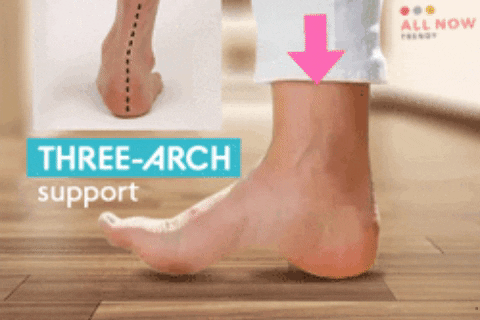 Orthopedic Bunion Corrector 2.0 moves angled toe back to the natural position while realigning skeletal system for posture correction. Three-arch support design evenly distributes pressure across arch, heel and ball. Properly supports the three points to keep subtalar joint mobilization balance. Prevents hips and muscle imbalances and fixes knock-knee and bow-leg.



FEATURES:
BUNION CORRECTION: Separates, straightens and aligns your toes.
DISTRIBUTES PRESSURE: Three-arch support averages pressure across foot's arch, heel and ball. It keeps your subtalar joint mobilization balance.
POSTURE CORRECTION: Straightens hips and prevents muscle imbalance. Corrects knick-knee and bow leg.
REDUCES PAIN: Caused by flat feet, Plantar Fasciitis and poor walking posture.
FLEXIBLE: Great for those who stand on their feet for prolonged periods of time and the elderly. Flexible for all feet size.
SPECIFICATIONS:
Color: Pink
Material: SEBS.
Size: Approx. 9x1.6x2.5 cm (Wxh), 2 cm (big toe diameter), 1.3 cm (small toe diameter), 0.25 cm (thickness).
PACKAGE INCLUDES:
1 PAIR x Orthopedic Bunion Corrector 2.0