Personal Cooling & Heating System
$59.97
$100.00
SAVE $40.03
Whether out for a stroll with your baby or pet in tow, on the job or at the gym, theme park, or at your favorite sporting event, only the Portable Air Conditioner provides the satisfying temperature relief you need at the push of a button.

We provide "go anywhere" comfort solutions brought to you by the latest advances in thermal engineering and ergonomic design. Unlike battery operated fans, misters or evaporative towels, Portable Air Conditioner actually changes the ambient air temperature into refreshing cool air when it's hot or cozy warm air when it is cold. All in an ultra-portable easy to hold tumbler sized device.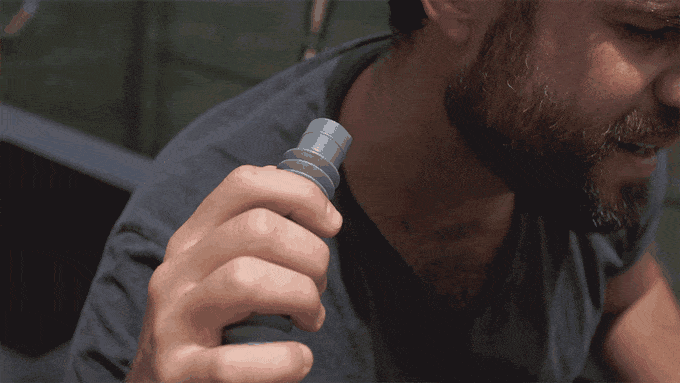 The Portable Air Conditioner motorized lid incorporates a novel turbine fan system with an elongated air post. The air post is designed to "self-center" within 2 cups of ice cubes or up to four activated heat warmers to enable cool or warm air to flow through efficiently.
FEATURES:
The Insulated Foam Insert helps keep hot or cold outside ambient temperature from entering while insulating and preventing the interior thermal energy from escaping.
The ultra quiet motorized turbine fan lid screws on easy for an airtight seal.
This lid is made of a high impact acrylic with a soft touch plastic surface.
The lid incorporates a full-size hand grip, an easy access battery chamber, and a low profile airflow opening. For Handsfree cooling or heating, Portable Air Conditioner comes with a flexible "air tube" that extends from 8" to 28".
Portable Air Conditioner runs all day and night on just 3AA batteries. We give you the power to go green with AA battery choices, by recommending disposable lithium batteries or rechargeable.
Engineered safe for supervised children and pets, it's compact, but powerhouse size is small enough and durable enough to use every day.
For that special event when you just want to "stay comfortable" when it's extremely hot or chilly, on the job, at home or play, let Portable Air Conditioner help change your daily life experiences with its novel thermal convection technology.

SPECIFICATIONS:
Capacity: 500-1000ml
Package size: 12.5cm X 10.5cm X 17cm
Power: 3 x AA batteries (not included)
Package Includes: 1 x Personal Cooling & Heating System