Portable Sound Amplifier Phone Holder
$11.97
$29.99
SAVE $18.02
Have you ever struggled to hear your phone's sound, especially when you see a movie on it? It can be a real pain.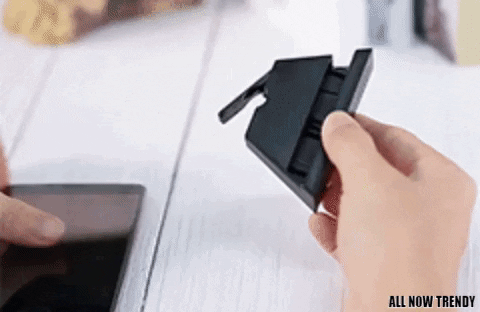 Just because an environment is slightly crowded does not mean your phone's sound should be completely drowned. That is why the Portable Sound Amplifier Phone Holder was specifically designed to amplify your music sound effect to 6-20 decibels.
With its lightweight and easy assembling nature, you can easily take it with you anywhere, fix and use it with ease. The Portable Sound Amplifier Phone Holder protects your device by holding it firmly and amplifies the sound. Coming in two modes, the portrait and landscape, there is absolutely no reason not to love it.
FEATURES:
Sound Amplifier: 
Perfect for amplifying sound to your ear's delight
Adjustable: 
Easily adjusted to fit your sight
Freedom to Your Hands: 
Fix your phone and enjoy the sound without holding it
Convenient: 
No Bluetooth or battery needed
Two Modes:  
Support both landscape and portrait
High Compatibility:  
Portable a number of smartphone models
SPECIFICATIONS:
Material: ABS
Weight: 35g
Size: 8cm x 4.4cm x 2.8
Color: Black and Pink
PACKAGE INCLUDES:
1 x Portable Sound Amplifier Phone Holder