2-in-1 Professional Electric Massager + Eye Cream
$27.97
$58.99
SAVE $31.02
Reduce fine lines and dark circles

with this eye massager!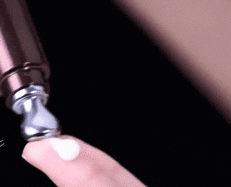 Relax and feel rejuvenated when using this eye massager. It soothes the muscles around the eye to give relief from stress and strain. Pair the massager with its eye cream to smoothen fine lines and reduce dark circles around the eyes. It's a massager and beauty cream in one!

FEATURES:
Relaxing Eye Massage - Give yourself a soothing massage after hours of working in front of the computer or simply having a busy day. This electric eye massager provides a micro-shock massage that stimulates blood circulation while soothing the muscles around the eyes.
Eye Cream - The electric eye massager includes eye cream that you can use along with the massager. Simply dab a few drops of the cream around the eye then use the massager to gently spread it around the skin. It moisturizes the skin, reducing wrinkles and dark circles.
Portable Device - From your home to the office to your next travel destination, this massager fits inside your makeup bag. It's portable so you can use it anytime you need.

SPECIFICATIONS:
Net Weight: 20g
Package Includes: 1 x 2-in-1 Professional Electric Massager + Eye Cream