6-piece Silicone Lid Set
$14.97
$39.99
SAVE $25.02
Sick of seeing leftovers go to waste cause they weren't covered well in the fridge? This Silicone Lid set can save all your leftovers!
That's where the Swiss Army Knife for the food container world comes to the rescue! These Silicone Lids will stretch over just about any shape, size, or kind of bowl you could possibly have, protecting your leftovers from spoiling. Keeping your leftovers fresher longer! This silicone lid set includes 6 lid sizes that can stretch out and fit most pots, pans, bowls, trays, and even sliced fruits. These lids also save both your money and the world as a better, more cost-efficient, and environmentally friendly than disposable plastic wraps!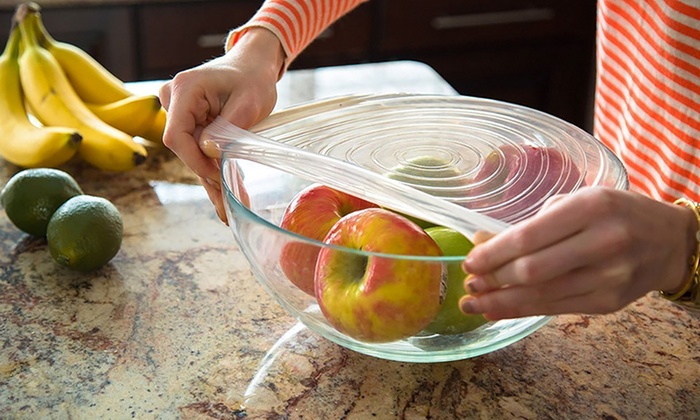 Features:
Stretchy enough to fit any shape
Fits snug on plastic bowls!
Silicone storage covers come in 6 different sizes meet most of your needs
Environmentally friendly – No wasted plastic
Microwave-safe & heat-resistant to 450˚F so you can quickly reheat & enjoy delicious leftovers
Non-Toxic and BPA Free
Dishwasher Safe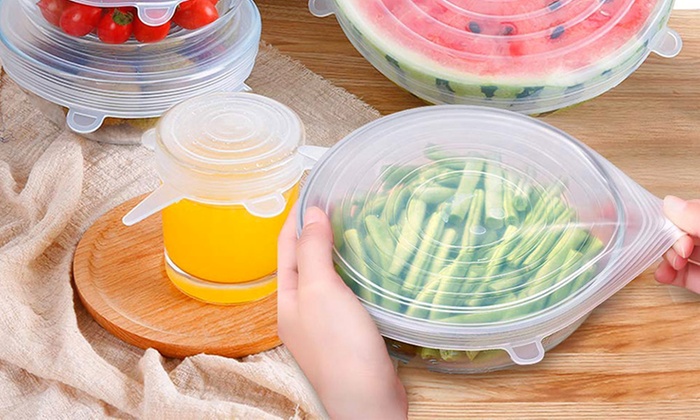 Specifications:
Color: Blue or Clear
Dimensions:

2.6″ (will stretch to 3.5″)
3.7″ (will stretch to 5″)
4.5″ (will stretch to 6″)
5.7″(will stretch to 8″)
6.5″ (will stretch to 9″)
8.3″ (will stretch to 11″)